Christian fall printables
A 60 Page Packet of Printable Fall Activities
A Fall Unit Study designed to enrich your fall season. In additional to the numerous printable activities, your child will learn how they are the "Apple of God's Eye" and that God made them special and unique. Learn all about apples through crafts, activities and recipes. This adorable fall packet is available through October at a reduced price of $1.99 for 60 pages of printable activities for you and your child to enjoy this fall season.
On sale through October 31st for $1.99 – Pay Through Paypal
What's Inside?
Printable Activities

Fall Devotion – Apple of God's Eye

God Made Me Special

Bible Verse Memory Cards – Apple of God's Eye

Fall Recipe Fun

Activities & Games Fall

Printable Word Cards

Adorable Fall Printable Number Cards

Parts of the Apple – Printable Activity

Learn About Johnny Appleseed

How an Apple Grows – Growth Cycle

Scissor Practice

Cute Fall Coloring Pictures

Tracing Pages  & MORE!
A Few Sample Pages
Over 60 pages of printable Fall activities to enrich your fall season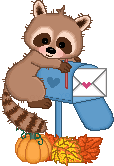 Subscribe to our Free Newsletter – Delivered to your E-mail
Homeschooled Kids Online Presents