Christmas Cheesy Corn Dip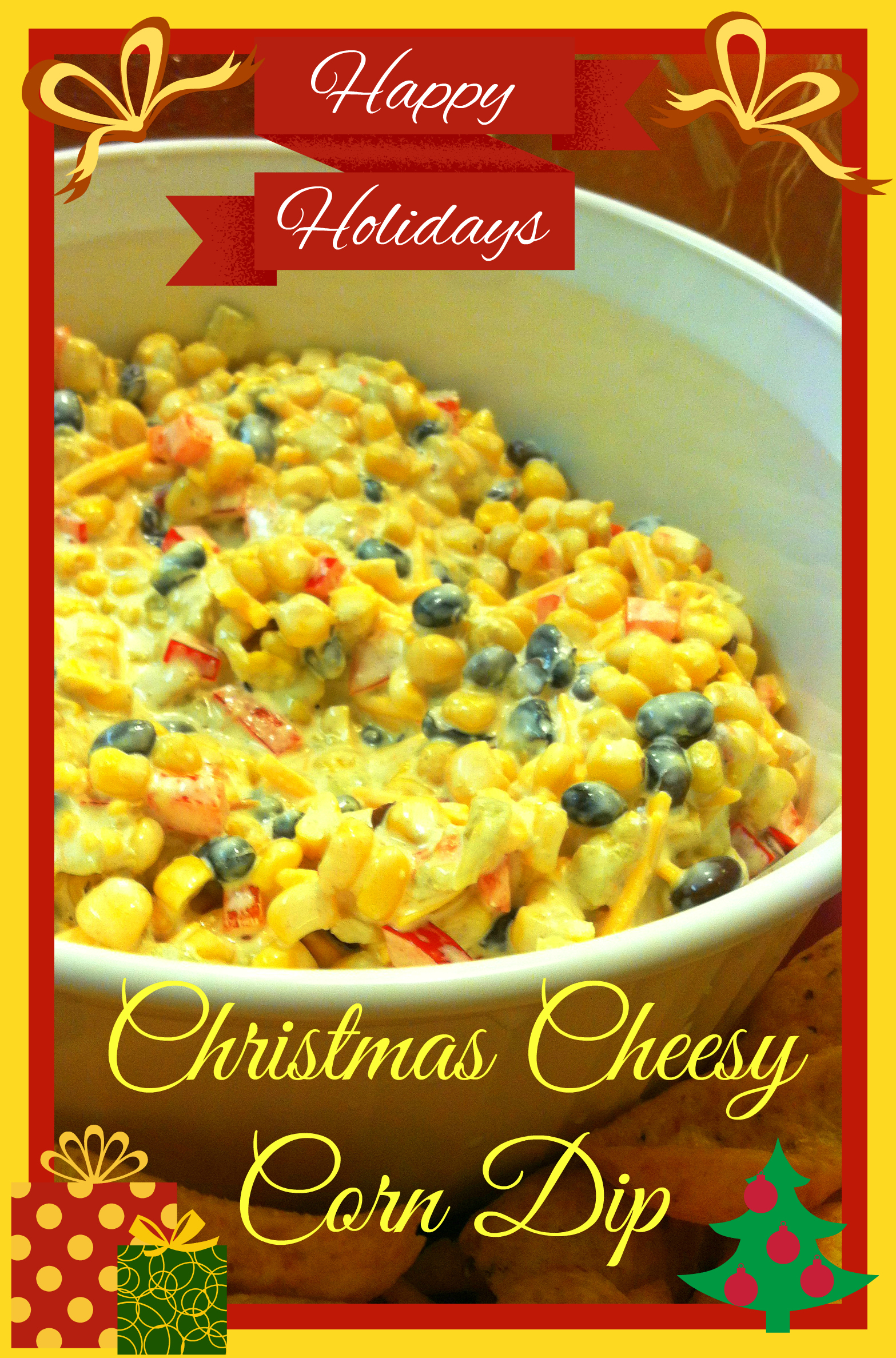 What Do I Need?
2 11oz cans Mexi-Corn – Drained
1/2  26.50 can black beans – Drained and Rinsed
1 Small Can Diced Green Chiles
1 Red Pepper – Diced
1 tsp Onion Powder or 1/4 cup onions
1/2 tsp salt
1/2 tsp pepper
1/2 tsp garlic
1/2 cup mayonnaise
1 cup sour cream
1 cup Sharp Cheddar Cheese
assemble corn, beans, chiles, & red pepper into large bowl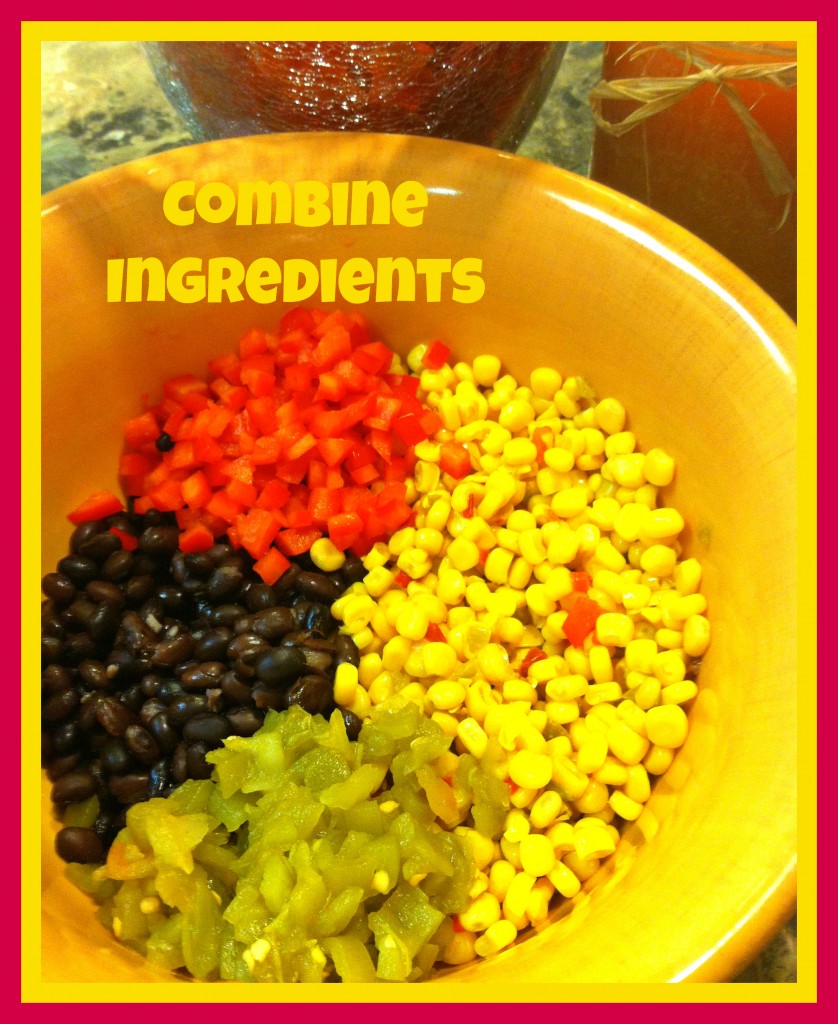 Add spices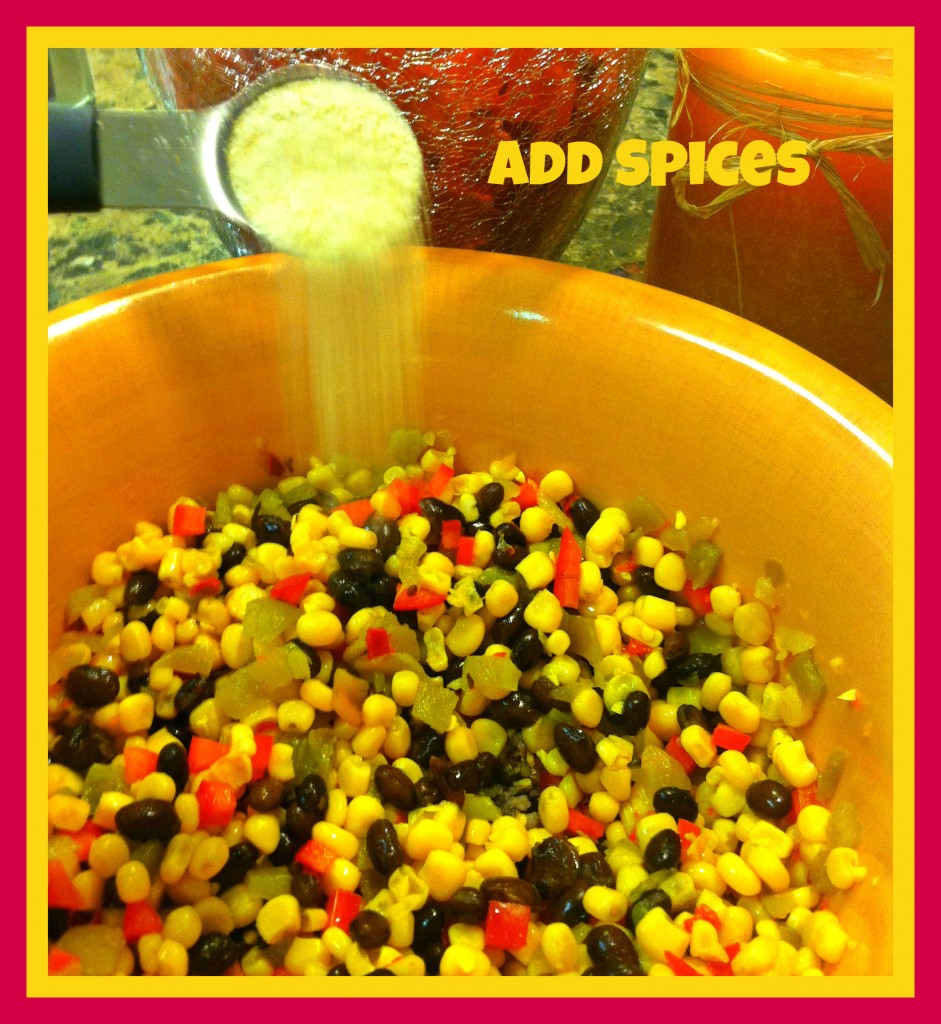 add mayonnaise and sour cream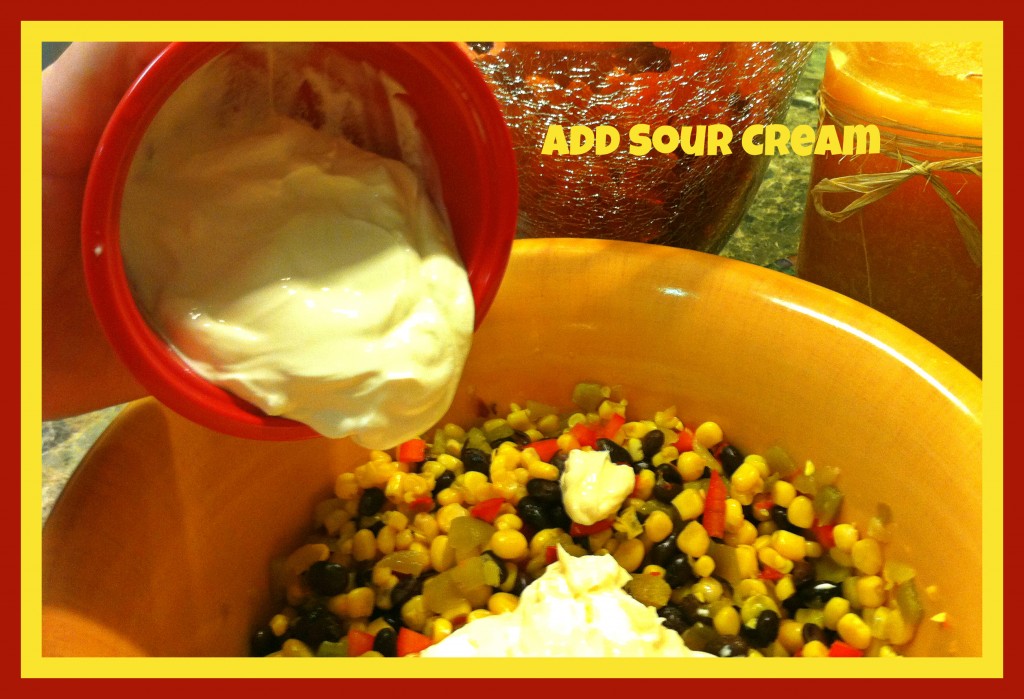 Add Cheese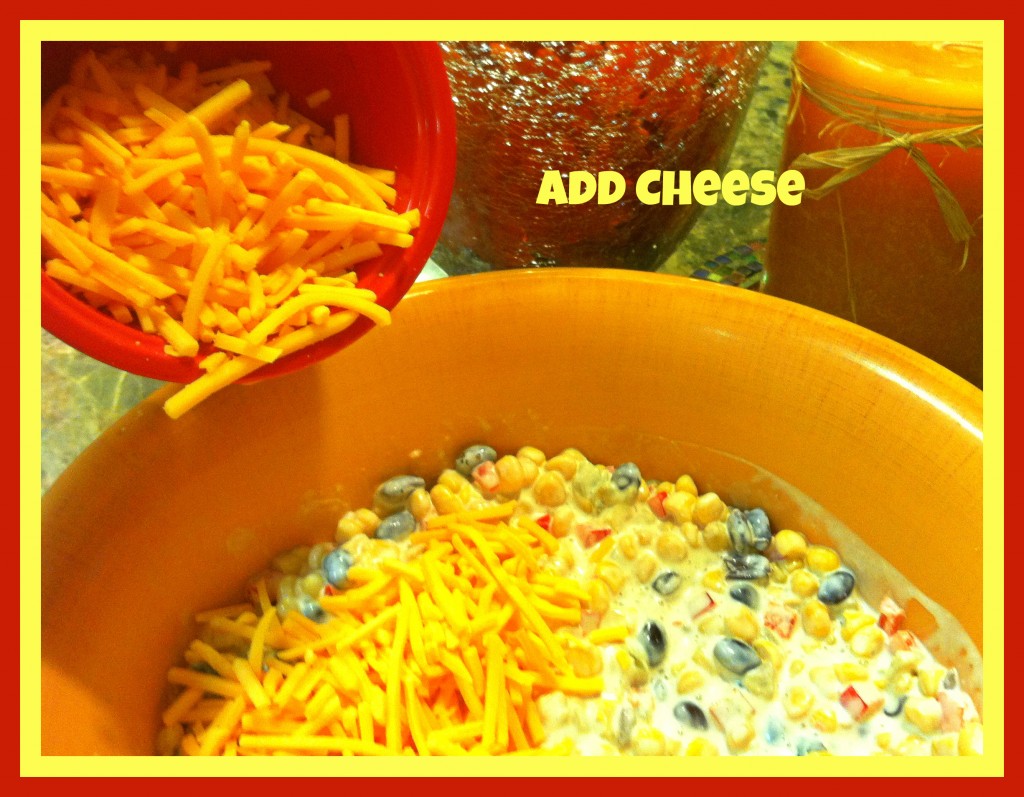 stir all ingredients to complete YUMMY!!!!!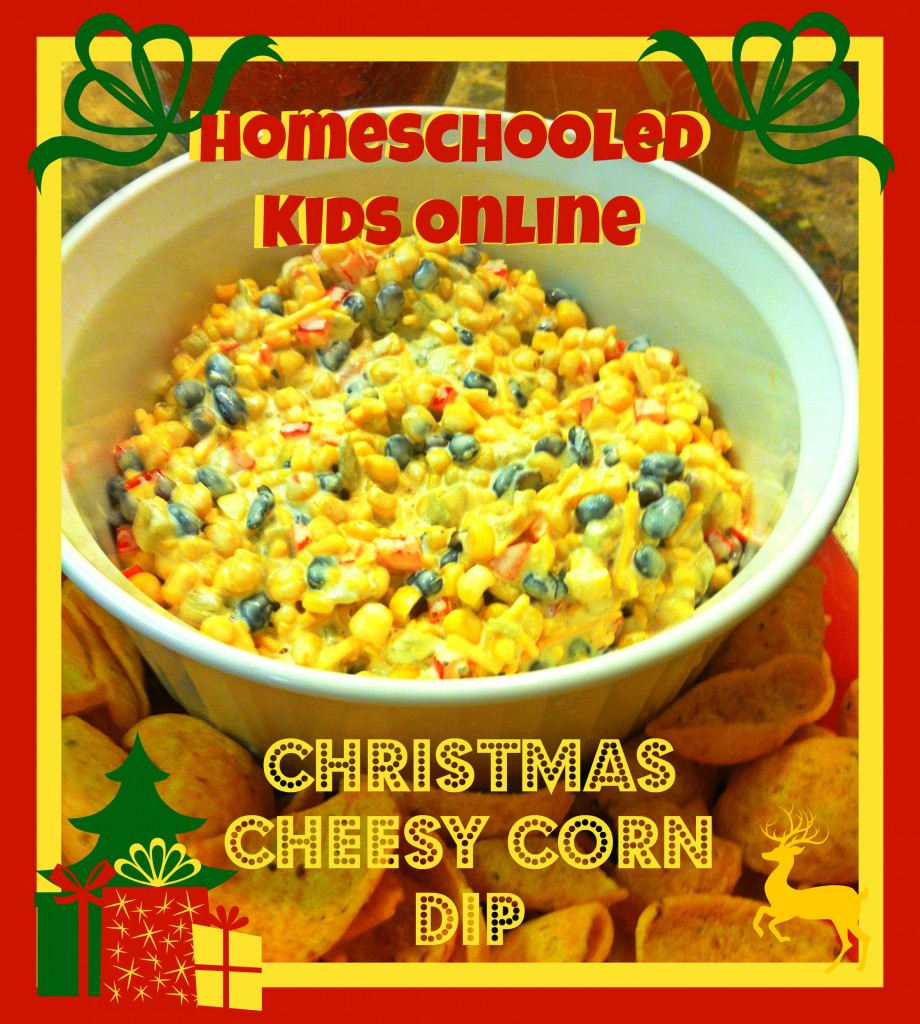 CHRISTMAS CHEESY CORN DIP
CHRISTMAS CHEESY CORN DIP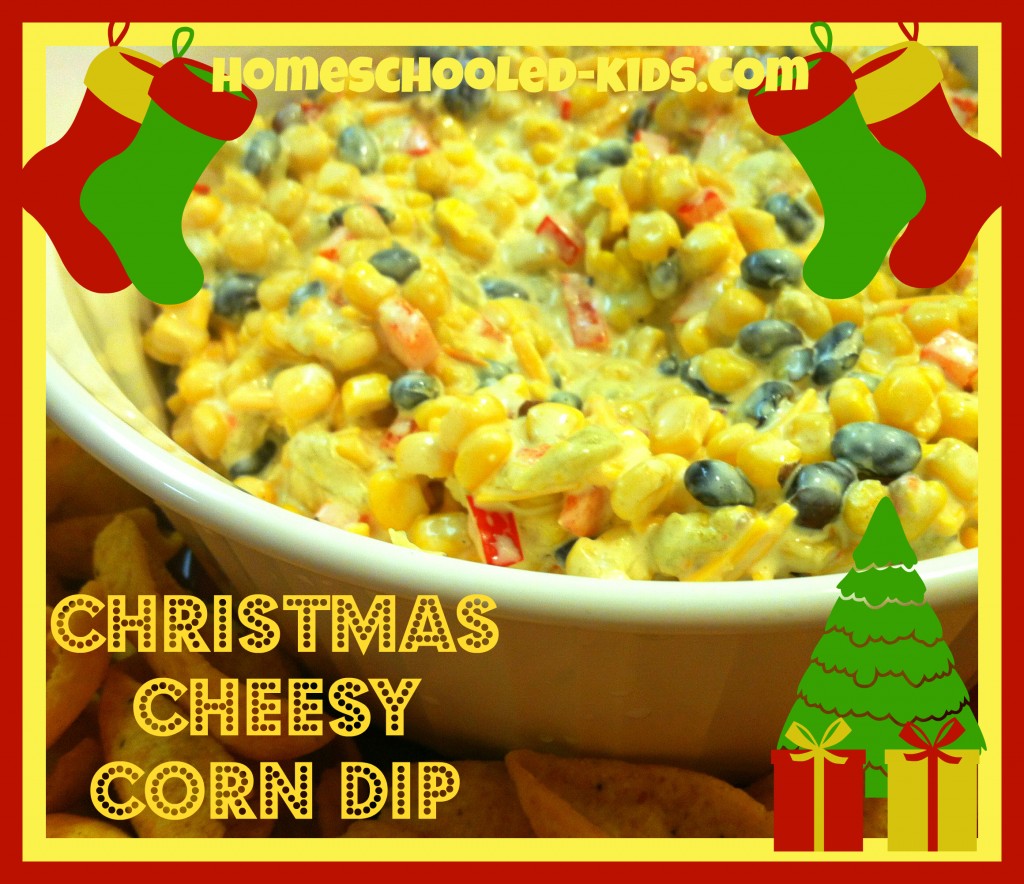 CHRISTMAS CHEESY CORN DIP