C is for Cat
Paper Plate Craft for Kids
Supplies Needed:
Paper Plate
Paint, Crayons or Markers
Construction Paper
Textured Scissors
Orange Felt or Foam
Blue Pipe Cleaner
Pom Poms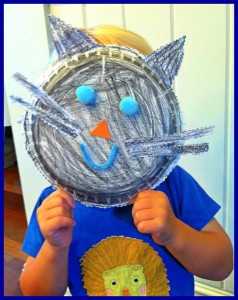 What to Do:
Color plate
Cut out triangle shape for nose
Either cut out whispers and color or use pipe cleaner for whiskers
Cut out triangle shapes for ears and color
Glue pompom eyes, nose, mouth (pipe cleaner) and ears to plate
Write the letter "C" on the back of the plate
Meow! C is for CAT!!!
C is for Columbus!
Columbus Day is October 14th