If this page is not displaying properly, please use compatability view.

Special Back To Homeschool Giveaway!
Win a $20 Gift Certificate to Amazon.Com!
It is EASY and FREE to enter!
Visit our Contests for Kids page to enter!
Recommend Us!

Homeschooled Kids Online is a site designed for the family that educates at home. Homeschoolers, their families, christian educators, and those who love children will find resources designed just for them at www.homeschooled-kids.com.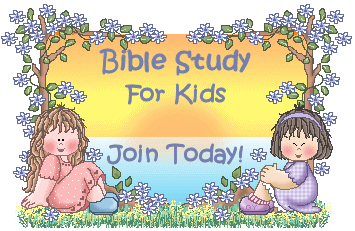 Our Online and ONGOING
Bible studies
are available to Homeschooled Kids Members.
Our studies feature ongoing lessons with printable activities and craft ideas.
Visit our
Online Bible Study For Kids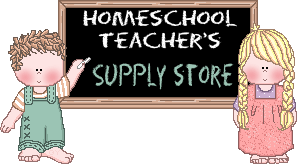 Visit our Homeschool Teacher's Supply Store to find resources for your homeschooling family.

Homeschooling Resources
Free Printables - Printable booklets, activities, wordsearches, puzzles, coloring pages and more

Information for New Homeschoolers - Information and resources pertaining to starting your homeschool

Choosing a Curriculum - Curriculum suppliers, textbooks, publishers and more

Teacher's Supply Store - Find resources by subject area

Our Online Bible Study - Online, interactive and ongoing

Newsletter For Kids - Newsletters filled with curriculum ideas

Holiday Unit Studies - Holiday celebrations to enhance your homeschooling curriculum

Homeschool Ezine - Online monthly magazine for homeschoolers with all the latest on homeschooling

Suggested Reading - Recommended reading materials for homeschoolers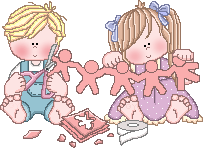 Homeschooled Kids Online
YOUR Homeschooling Resource
Our Fall Features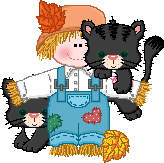 Visit our
Online Fall Festival
Our
September Newsletter
For Kids is also available now.

Newsletter For Kids! Filled with crafts, activities, contests, fun, games and more! Sign up for the newsletter!
Your privacy is important. Your e-mail address will never be shared with ANYONE!

Subscribe To Our FREE Newsletter


Home
Printable Activities
Holiday Fun
Preschool Bible Lessons
Monthly Ezine
Subscribe
Contact Me
What's New

New Homeschoolers
Holiday Units
Suggested Reading
Newsletters For Kids
Homeschool Resources
Homeschool Ezine

Monthly Magazine
Get The Newsletter

Get The Newsletter

Poll Coming Soon

Check out
Homeschooled Kids Online Monthly Magazine!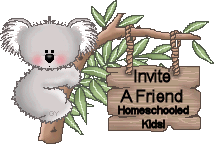 Invite A Friend To Visit Homeschooled Kids Online

Advertise
with
Homeschooled Kids Online

Help us make
our site better.
Take our quick survey.
Click Here
Bookmark
Homeschooled Kids!
Make us a favorite
View Our
Privacy Statement