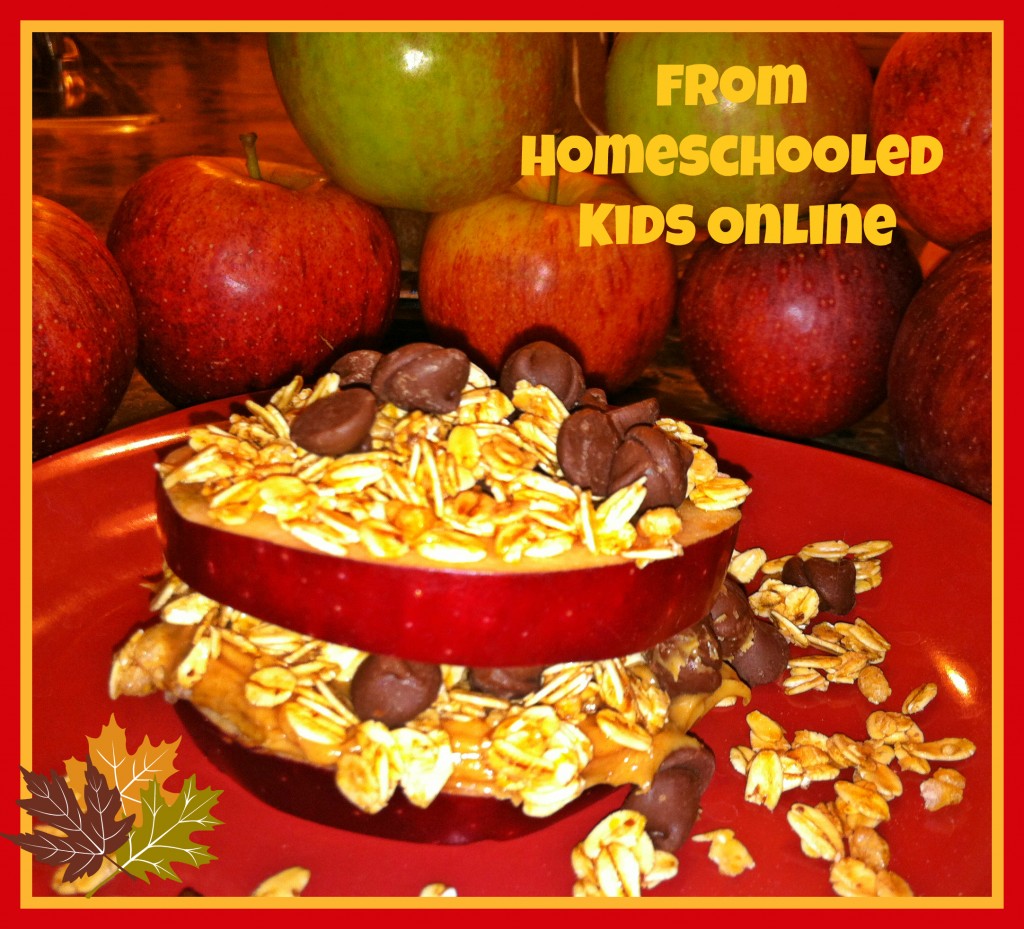 Peanut Butter & Apple Sandwich
What do I need?
Apples
Peanut Butter
Granola
Chocolate Chips or Peanut Butter Chips
What do I need?
Cut off top and bottom of apple.
Core apple.
Slice apple into horizontal slices.
Place peanut butter on top of one slice.
Sprinkle with chips and granola.
Cover slice with another slice of apple.
Fill core hole with granola and chips.
Eat! Yummy!