Special Back To Homeschool Giveaway!
Win a $20 Gift Certificate to Amazon.Com!
It is EASY and FREE to enter!
Visit our Contests for Kids page to enter!
Share Our Site!

Subscribe To Our FREE Newsletter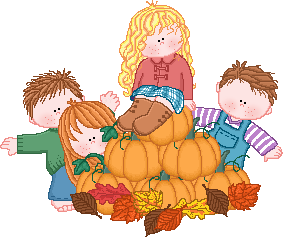 Homeschooled Kids Online is a site designed for the family that educates at home. Homeschoolers, their families, christian educators, and those who love children will find resources designed just for them at www.homeschooled-kids.com.

Back to School Devotional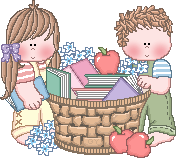 The Fruit of the Spirit!
A Printable Booklet

A Season of Change
It is the time of year that most homeschoolers start back to school. Fall is just around the corner and arrives on September 23, 2011. Maybe you are happy about your "school" starting back or maybe you are sad to say goodbye to summer. Fall is a season of change and a time to get reorganized and prepared for the season ahead. It is very important to prepare your mind and heart for the challenges that the new school year might have for you. Try to remember the "Fruits of the Spirit" when preparing your heart and mind for the school year ahead.


Daniel 2:21 New International Version (NIV)

He changes times and seasons; he deposes kings and raises up others. He gives wisdom to the wise and knowledge to the discerning.
"Back to School" For Homeschoolers is of course a little different than heading back to a classroom. The great thing about being a homeschooler is that you are always learning about God's wonderful world regardless of the season. But many homeschoolers do take a little break in the summer and fall is the beginning of their new school year.

Let's Get Back To Basics!
B
B is for the BIBLE which you should try to read everyday! Take an Online Bible Quiz
A
A is for a good positive ATTITUDE that you should have everyday towards your family, your friends, and your "teacher." Draw a picture of your family.
C
C is for the CREATOR who gave us all four seasons. Draw a picture of each of the four seasons
K
K is for KINDNESS - one of the Fruits of the Spirit. Print a "Fruit of the Spirit" Booklet.
T
T is for TRUTH - The Bible teaches us to always be truthful.
O
O is for OBEY - The Bible tells us to obey our parents.
B
B is for the BLESSINGS that come from knowing Jesus.
A
A is for AUTUMN - one of the four seasons that God created for us to enjoy. Coloring picture of Autumn

S
S is for SHARING - The Bible teaches us that it is good to share with those who are needy.
I
I is for Israel. View an interactive map of Israel.

C
C is for CARE - Jesus cares for and loves you.
S
S is for SALVATION - Jesus loves us and wants to save us!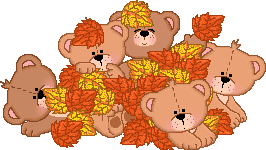 The First Day of Fall is September 23, 2011
Our Fall Features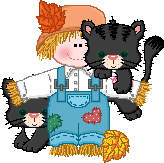 Visit our
Online Fall Festival
Our
September Newsletter
For Kids is also available now.
Newsletter For Kids! Filled with crafts, activities, contests, fun, games and more! Sign up for the newsletter!
Your privacy is important. Your e-mail address will never be shared with ANYONE!

Subscribe To Our FREE Newsletter