The North Pole Post Office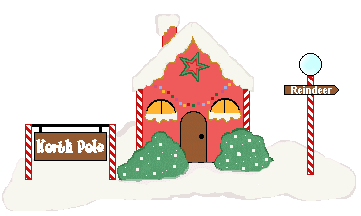 The North Pole Post Office
Grownups Only

Order Personalized Letter
From Santa!

Santa letter with a Christian perspective - delivered to your home with stickers, activities, North Pole Newsletter and more!

Personalized letter from Santa!

It's online - and it's FREE!

Santa is waiting for your visit...

Feeling lost? Be sure and stop by the visitors center and check out the Directory for a listing of EVERYTHING that's available at the "All About Jesus" Christmas Celebration!
You don't want to miss a thing :)
Read my Dreambook! Sign my Dreambook!