Online Bible study for kids
Membership is free so check it out!


"All About Jesus"
Keeping Christ In Christmas!
Rudy's Reindeer Food

Ingredients:
1/2 cup granola
5 chocolate chips
10 peanuts
15 M&M's
20 raisins

Directions: Measure 1/2 cup granola. Add : 5 chocolate chips, 10 peanuts, 15 M &M's and 20 raisins. Pour into decorative bag and tie with ribbon.

Decorative Tag: Attach this card to the reindeer feed bag. "It's the night before Christmas and all through the house, everyone has
eatten - even the mouse. You give Santa some cookies and a glass of milk too. Don't forget the reindeer - please give them some food. Open this bag and sprinkle outside. Hop into bed - Santa is soon to arrive. Merry Christmas to all and to all a good night :)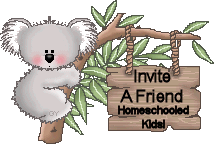 Feeling lost? Be sure and stop by the visitors center and check out the Directory for a listing of EVERYTHING that's available at the "All About Jesus" Christmas Celebration!
You don't want to miss a thing :)
Read my Dreambook! Sign my Dreambook!