Letters From Santa!
Personalized For The
Special Child In Your Life!
Brighten your child's face this Christmas season with a personalized letter from Santa Claus. Santa knows that Jesus is the reason for the season and you can rest assured knowing that this most important message of Christmas will be included in your child's letter.
All letters are personalized and feature information that only Santa would know about the child. Cute holiday decorations and glitter adorn each letter and are guaranteed to arrive before December 20th if ordered before December 13th.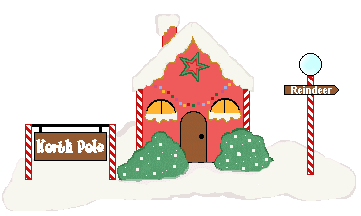 · Personalized Letter From Santa

· Stickers

· Activity Sheets

· Craft Ideas

· Story of the Candy Cane

· Good Boy/Girl Certificate

· Santa's Secret Cookie Recipe

· Recipe for Reindeer Food

· Other little goodies & surprises!

The Christmas Story!!!

Included with every letter! "Unto us a child is born"

Each letter is stamped (by elves working in the post office) with a North Pole postmark.

Discounts on multiple orders:

1st letter: $9.95

2nd letter: $8.95

3rd letter: $7.95

For special group pricing, send e-mail to:
Numerous choices available!!! All on high quality beautiful paper.
Personalized for that special touch J

Order Early! Ho Ho Ho!!!!

The post office opens on Nov. 1, 2007

Santa knows!

Jesus is the reason for the season!!!

Feeling lost? Be sure and stop by the visitors center and check out the Directory for a listing of EVERYTHING that's available at the
"All About Jesus" Christmas Celebration!
You don't want to miss a thing :)
Read my Dreambook! Sign my Dreambook!